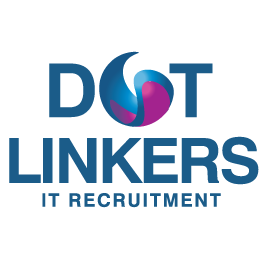 Clutch Review: dotLinkers – IT Recruitment Agency Acquires First 5-Star Feedback
Here at dotLinkers, we value time and quality, which is why we're dedicated to helping clients achieve true IT recruitment success. As an experienced team of sourcing professionals, we're adept at identifying the most qualified candidates for your next big project. With a vast understanding of different IT verticals and subject matters, we put ourselves in the shoes of our partners to narrow down the perfect candidate.
As we push the limits of the recruiting space to aid our partners, we're thrilled to announce that we've recently received our first-ever 5-star feedback on Clutch!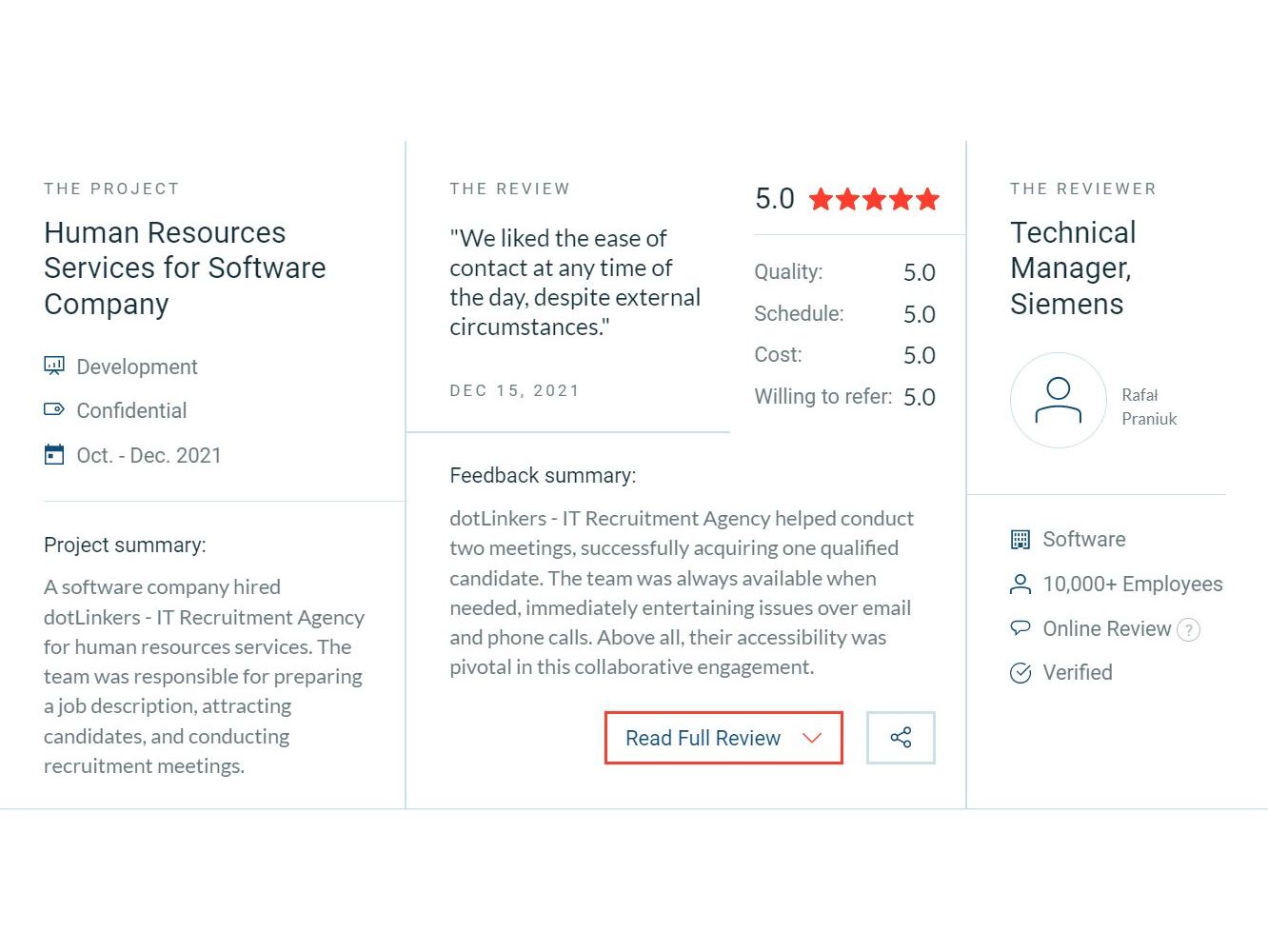 For those who don't know, Clutch is a B2B ratings and reviews platform based in Washington, DC. They evaluate technology service and solutions companies based on the quality of work, thought leadership, and client reviews. A rapidly expanding startup, Clutch has become the go-to resource in the agency space. Their review process is reliable and transparent, and we're grateful to those of our clients who have taken the time to provide feedback.
The first in our list of verified reviews came from Rafal Praniuk, the Technical Manager of Siemens. As a software company, the client needed HR functions to identify the best-fit candidates and grow their workforce. Because of a new undertaking, Siemens wanted to effectively scale their team and hire new employees.
At the end of our engagement, we successfully helped the client hire a new specialist that could help them move their business forward.
"We liked the ease of contact and their availability at any time of the day, despite external circumstances. The labor market is tough today, and dotLinkers went out of their way to overcome this."
Thank you to Rafal and his team for sharing their thoughts and feedback about our work. If you're curious about our collaborative process with our partners, check out the full review on Clutch to gain a better understanding of what goes into our work. Additionally, we were named among the leading IT recruiting firms on The Manifest, Clutch's sister website that provides readers with how-to guides, company listings, business tips, and more.
We'd love to hear more about your project. Contact us today and let us know how we can help you!